Custom .NET development
We provide our clients business solutions, not just software!
At Delphinus, we understand that even the most sophisticated software is worthless if it doesn't address the needs of your business.
We develop customized software using modern technologies, and object-oriented, multiple-tier designs. More importantly, however, we take the time to understand your needs, so that every line of code is in fact a solution to a business problem, and not just technology for its own sake.
Experienced in application and database design/development, we can provide flexible systems to meet your business needs today and tomorrow. We understand users, so our solutions are designed to be intuitive for the novice user, yet powerful for the expert. And we understand business, so we build systems that aren't just pretty but will have a positive impact on your bottom line.
Our custom solutions can help you increase your sales, identify missed opportunities, improve productivity, or manage your accounts. We will build a custom application, large or small, to meet your specific needs, so you can focus on your business.
Specializing in Microsoft .NET development technologies.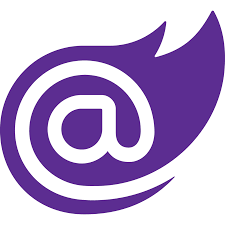 ---
Delphinus is named after the mythological dolphin that assisted Poseidon and thereby earned a place of honor in the stars.
Find out how we can help you succeed.